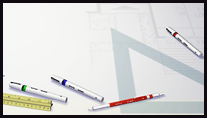 Palmetto Planters specializes in producing custom designed fiberglass planters and fiberglass containers. We can create just about any fiberglass planter or fiberglass container that you can draw or imagine. We can also work with you to come up with a custom design that meets your project needs.
If you have a design idea for your fiberglass planter or fiberglass container, call us or send us a drawing or sketch along with our quote form. We will contact you upon receipt of your information to discuss your project. You may also want to browse our catalog to decide if one of our standard products would meet your requirements.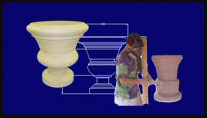 Palmetto Planters has the capabilities to run high volumes of specific planter models. We can also run lower volumes of fiberglass planters or fiberglass containers for your specific project. Palmetto Planters produces a wide range of custom fiberglass planters and fiberglass containers for our customers. We produce planters and containers as small as 6 inches tall and as large as 6 feet tall – and unlimited sizes in contemporary rectangles.
When Palmetto Planters works with our customers to design a fiberglass planter or container, we can provide a drawing or digital representation of the design for your approval. This allows our customers to visualize the final product and assure our customers are satisfied with their fiberglass planter and fiberglass containers.